Push the Power of Audio Control.
The revolutionary STR Preamplifier is a new type of audio component that gives you more control and more refinements, including more connection options and more advanced technology, in a single, easy-to-use component.
Designed, engineered, and Crafted in Canada, the STR Preamplifier combines the benefits of an advanced preamp with the power of a processor, as well as functions like leading-edge DAC, onboard Anthem Room Correction (ARC®®), customizable bass manager for mono or stereo sub outs, MM and MC phono inputs—far more than the average preamplifier.
And it includes new generations of many of Anthem's award-winning, audiophile-loving, review-praised digital signal processing innovations, delivering a noticeably higher level of audio performance realism.
The new STR Preamplifier drives all of your entertainment options today, and tomorrow.
The STR Power Amplifier is the beating heart of a world-class 2-channel sound system. It delivers massive power generation, with audiophile-quality output in a smartly designed component.
Designed, engineered, and Crafted in Canada, the STR Power Amplifier delivers 400 Watts/channel into 8 ohms with both channels driven, a massive 600 Watts/channel into 4 ohms (both channels driven) and 800W in 2 ohms, for true no-holds-barred performance.
Inside, the STR Power Amplifier uses two colossal transformers and multiple high-current output devices so the most subtle details and dynamic peaks are handled equally well. Outside, its beautifully designed cosmetics, including a 7-inch graphic control display and secure, highly conductive audiophile connectors provide a perfect match to the STR Preamplifier.
400W/600W/800W into 8/4/2 ohms
Cascoded complementary feedback input stage
Sixteen bipolar output devices per channel
Dual Mono Design
Massive toroidal transformers
Soft turn-on
Four power on/off options
No rail fuses
Advanced Load Monitoring™ Technology
Graphic front panel display for the power meter, status, and easy setup navigation
Available in Silver and Black Finishes
Crafted in Canada
High-resolution preamplifier section
Anthem Room Correction (ARC®) optimizes in-room response for perfect sound
Bass management for two subwoofers, in mono or stereo
Up-sampling of lower-resolution sources to 32-bit/192kHz
Asynchronous USB Audio Input supports 32-bit/384kHz PCM, and DSD 2.8 / 5.6 MHz sources
Coaxial, optical, and AES/EBU inputs up to 192kHz
MM and MC phono, balanced XLR, and single-ended analog inputs
Six pre-RIAA curves plus adjustable settings for playing older records accurately
Analog Direct mode
Adjustable analog input levels to match sources, minimize noise and prevent distortion
Graphic front panel display for easy setup and navigation
Balanced output for all channels including the two subs
Home Theater Bypass Mode works without having to turn power on and includes RCA/XLR input for two subs
Create up to 30 virtual inputs for setup flexibility
Controllable via Ethernet, RS-232, or supplied IR remote
Available in Silver and Black Finishes
Crafted in Canada
Massive Power.
Cascoded Complementary Feedback Input Stage
The STR Power Amplifier benefits from our proprietary input topology—a unique departure from the classic differential input stage. Eight low-noise bipolar input devices are configured in a complementary active-load cascoded feedback arrangement for reduced distortion, exceptionally linear response and superior bandwidth. Transistors in critical stages are hand-selected and matched for lowest possible distortion.
Sixteen Bipolar Output Devices Per Channel
Anthem engineers incorporated sixteen bipolar output devices per channel, resulting in peak production that is effortless and instantaneous, cinching even the most challenging material. The use of multiple bipolar output devices in class AB configuration also dramatically reduces distortion while ensuring extreme linearity, extensive bandwidth, and stress-free reliability.
Experience the immense dynamics of up to 800 clean watts delivered into demanding 2-ohm loads, or 400W into 8 ohms/600W into 4 ohms continuously and with both channels driven.
Massive Toroidal Transformers
Conservatively rated, in a low-profile design shaped to minimize hum, the low-impedance toroidal power transformers — one for each channel — make no sacrifices when it comes to delivering a continuous supply of pure, clean, low noise power. As well, both the power supply impedance and internal cabling inductance are minimized to deliver a clear path for maximum power.
The amplifier channels are thus able to deliver stable, continuous power at maximum output without affecting one another, even when driving the lowest impedances. While some amplifiers oscillate or run out of power when driving lower impedance loads, the STR Power Amplifier remains perfectly stable under all conditions.
Soft Turn-On
A sequence-controlled soft turn-on significantly reduces power line transients and in-rush current during start up, thereby preventing accidental tripping of circuit breakers.
No Rail Fuses
The amplifier sections are Direct Connected to the power supply capacitor bank. This keeps output impedance remarkably low while making more power available to the amplifier. Even when driving lower or complex impedance loads, the result is audibly superior performance.
Power On/Off Options
In addition to the traditional options for power-on, the STR Power Amplifier allows trigger mode and audio signal sensing to be combined so you would never need to think about turning the amplifier on or off manually. This can be useful when using a preamp with Home Theater Bypass mode together with a surround sound processor in the same system.
Advanced Load Monitoring™ Technology
Exclusive ALM™ technology monitors internal temperature, current and voltage to ensure safe and uninterrupted long-term operation. ALM is not in the signal path, so it never gets in the way. Instead, ALM engages instantly, but only in the most extreme circumstances, to protect your amplifier and speakers from damage, while lowering the chance of a line fuse blowing during an over-current condition. The front panel display confirms status at all times.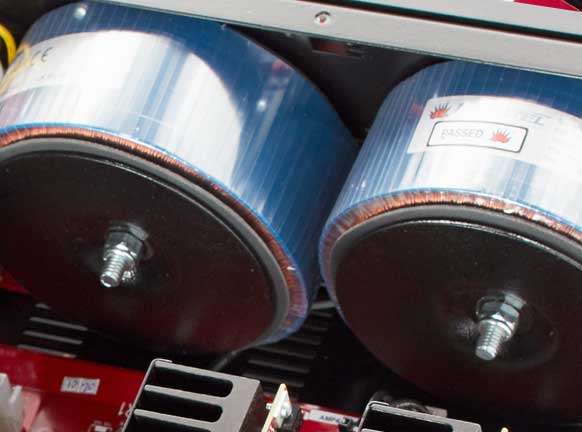 Massive Toroidal Power Supplies
The STR Power Amplifier delivers incredible dynamics thanks to a massive, conservatively rated (and "audiophile approved") power supply, designed with high rail voltages. The advanced-generation toroidal power transformers minimize stray magnetic field radiation and ensure ultra-quiet performance. The resulting power is pure, clean, low-noise; capable of effortlessly and instantly reproducing the full dynamics of even the most complex audio recordings.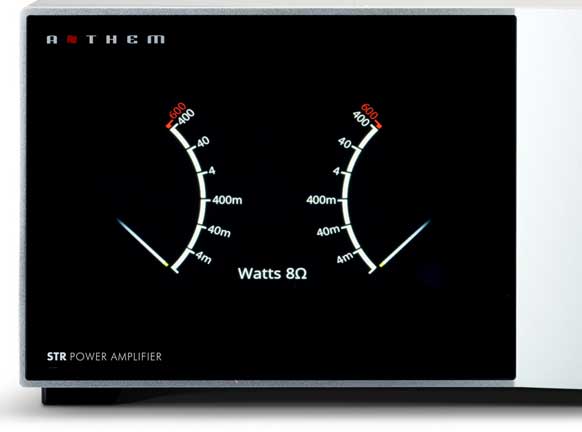 Hand-Built Quality Components
Anthem STR Power Amplifiers are designed, engineered, and Crafted in Canada. From the idea stage to the final manufacturing specs, we have complete control over the whole intricate process. We take pride in this personal attention to detail, and use only the highest quality components, many designed and engineered in-house, in each new STR Power Amplifier we hand-build for your enjoyment.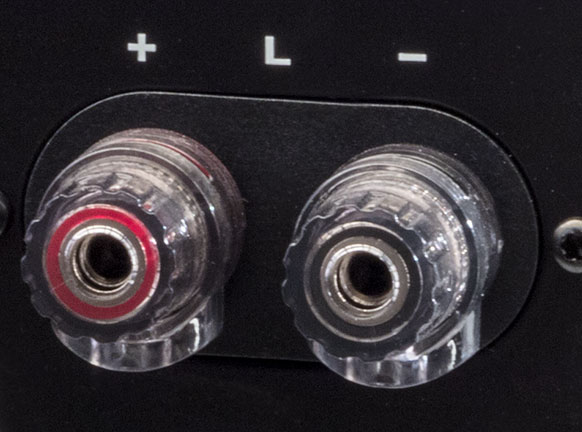 Audiophile Binding Posts
Big power demands big connections, and our custom-designed oversized five-way binding posts give you the flexibility you need for even large-gauge bare-wire connections. Insulated, non-conductive, color-coded jackets make easy, fast, and solid connections with no interference or ghosting.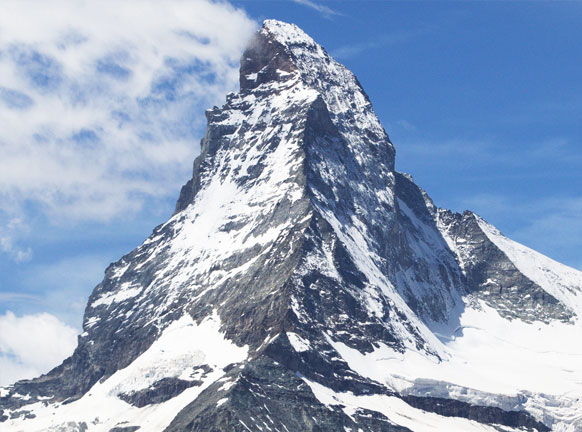 Performance That's Rock Solid
Anthem amplifiers go where other amplifiers fear to tread, with a well-earned reputation for being incredibly stable under difficult, low-impedance speaker loads. Short path design and redundant systems (with Advanced Load Monitoring and other exclusive protective technologies) ensure that peaks are surmounted effortlessly, guaranteeing a long life of high performance.

STR Preamplifier includes a high-resolution preamplifier and a digital section, with support for asynchronous USB up to 32-bit/384 kHz PCM and DSD 2.8/5.6 MHz sources. This high-quality USB audio input transforms digitally stored audio from your Windows or Mac computer into warm, natural analog sound.
Anthem Exclusive Innovations
The STR Preamplifier includes the newest and most powerful generation of Anthem Room Correction (ARC®), with 50% more processing power than any other version of ARC®. This proprietary calibration tool, with its easy-to-use interface, automatically shapes the acoustic signature of your speakers for the best possible sound quality in your unique listening space.
This is especially important for the lower frequencies.
Other innovations include a high- resolution preamplifier and digital section, which supports asynchronous USB up to 32-bit/384 kHz PCM and DSD 2.8/5.6 MHz sources, and uses signal processing that employs 64-bit accumulation and feedback to preserve the finest detail in the music and to avoid degradation. The digital to analog conversion section was designed to faithfully duplicate all the sounds in the original source.
To help achieve that effect for all input resolutions, a dedicated asynchronous 32-bit / 192 kHz sample rate conversion is used. This way, the DAC stage's anti- imaging filter is optimized for this sampling rate alone, resulting in an audio frequency range that's unmatched in purity, regardless of input format. In the process, the data gets reclocked, providing immunity from performance-marring source jitter.
Through the rest of the DAC circuitry, thin film high precision resistors and super low noise op-amps are used for lowest distortion, lowest noise, and most transparent sound. Other DAC units may boast about the performance of the DAC chip all by itself, but we view DAC stage design as a whole — there are no crippling bottlenecks anywhere in the DAC stage of the STR Preamplifier.
Aside from its cutting-edge technology, one look tells you that the STR Preamplifier is a different animal altogether. The display on the front panel gives you surprisingly easy control through an easy to navigate setup menu, and the luxurious and elegant new contemporary design is available in two beautiful finishes, Black or Silver.
More Subwoofer Options
The STR Preamplifier gives you more options for subwoofer configuration. Use one subwoofer or two for both channels, or two independent right-and-left channel-specific subwoofers. The bass management in conjunction with ARC® is uniquely engineered for seamless subwoofer blending, achieving incredibly accurate and lifelike performance.
Moving Coil and Moving Magnet Phono
Anthem has also taken into consideration the resurgent popularity of vinyl records, and has included separate inputs for moving magnet and moving coil cartridges, with the phono section completely shielded to maintain a clean signal. The transparency and refinement of the STR Preamplifier reveals the hidden magic of classic media.
In addition, the phono curve is continuously adjustable for proper playback of any record that predates the RIAA equalization standard.
Home Theater Bypass
The concept of combining a stereo preamplifier with a home theater system is taken to a whole new level. The STR Preamplifier supports two subwoofer channels in addition to the two fronts. XLR as well as RCA connection is provided for all channels, and HT Bypass mode engages while the preamp is on standby. This way, you don't have to turn it on when watching movies. To allow the purest signal path, relays are employed to hard-wire the input jacks to the outputs — the STR Preamplifier essentially becomes a straight wire.
Premium Components
Clarity is maintained using carefully selected components, many of them engineered exclusively in-house at Anthem. We believe that two-channel listening demands attention to detail, with flawless signal integrity being the benchmark of stereo performance. To that ultimate end, the Anthem STR Preamplifier is designed with the shortest possible signal paths, and differential analog to digital circuitry to cancel artifacts and keep noise to a minimum.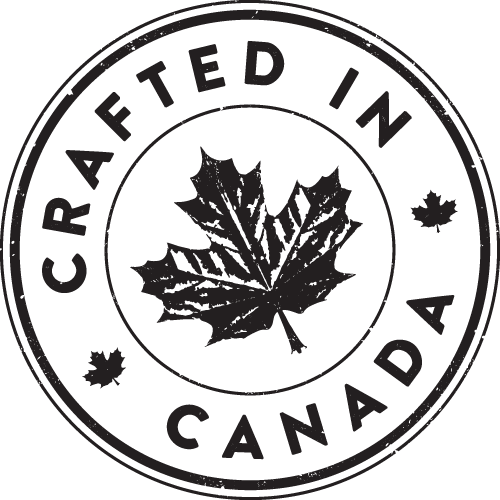 The Crafted in Canada Difference
The STR Preamplifier is designed, engineered and manufactured in Canada and is part of premium STR Series by Anthem, the leader in audio power and control.