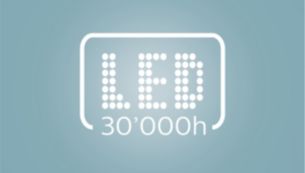 Advanced LED Light Source
The powerful LED light source displays rich, vivid colors and will last up to 30,000 hours. You won't need to replace it since it lasts 20 years with an average usage of 4 hours per day! Additionally, the power consumption is far lower than a regular lamp based projector, which means you benefit from a bigger screen and fully immersive experience, all through an eco friendly device!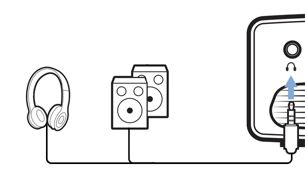 Audio jack
Connect any headphones or external powered speakers with the built-in 3.5 jack.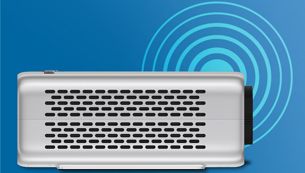 Booming Sound
Booming 2x15watts with Surround and bass boost for maximum power for a deep movie and music immersion.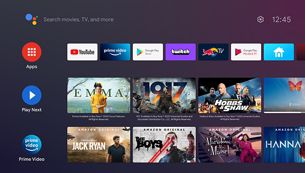 Built-in Android TV
Get the full Android TV experience thanks to the built-in Android TV dongle. All your favorite apps are there, Google Cast and more!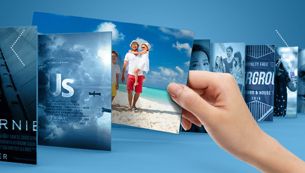 Built-in Media Player for unlimited binge watching
Pop your essentials in your hand with the integrated Media Player: Browse, watch all your videos, listen to your music or share your latest holidays pictures.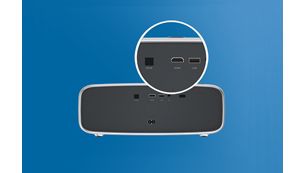 Fully Connected (USB, HDMI, SPDIF)
Connect all your favorite devices via HDMI and play all your videos, pictures and audio files from USB thanks to the built-in multimedia player.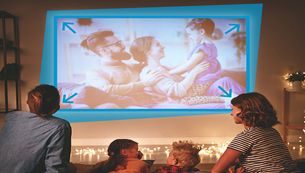 Get an impeccable image
Place it wherever you wish! Horizontal and vertical keystone as well as digital zoom corrections help eliminate crooked and distorted images for a perfectly proportioned picture even if the device is not straight in front of the wall.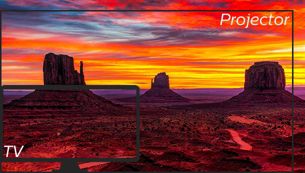 Project images up to 100″
Entertainment in every room, project anything up to 100″ (255cm) diagonal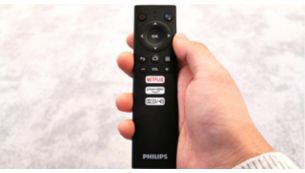 Smart remote for many controls
Our convenient remote control lets you easily browse content and option. Just ask Google Assistant to play, pause, search and more!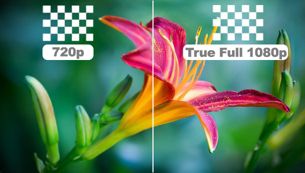 True Full HD 1080p resolution
Get a captivating experience in True Full HD 1080p! Pictures and colors remain lifelike with outstanding full high definition sharpness for text.